From Realization to Reality
We define ourselves as product design solution provider in the market. Customer satisfaction and fulfillment of their technological needs are achieved through series of interactions with our clients, and through our expertise in leading connectors technology. Not only we are capable of satisfying all our clients' current product demands, we are also able to add value to their current products. Our designs evolve with our innovations to continuously improve and create products that the market yearns for.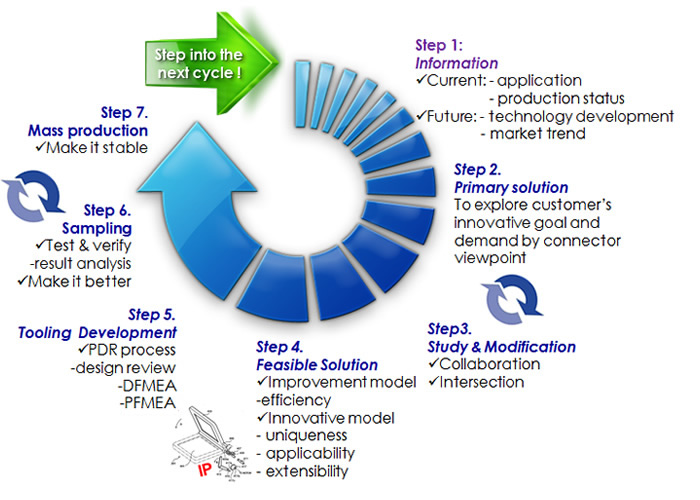 Case Studies:
One of our client has been working with water proof connectors for some time, and has been trying to overcome cost and assembly obstacles. Our team at A100tek was able to standardize their connectors series after working closely with our client, understanding their goals and what they are trying to bring to the market. We were able to fine tune the connector assembly, from the usual M15 screw assembly to quick installation method which lowered the cost around 50%. By doing so we were able to optimized their assembly time from 15 seconds down to 5 seconds. This design concept is later largely used by other water proof connectors in the market that we see today.
Engineering Analysis
Our RD centers are able to perform a wide variety of testing. From simulation model, mold flow analysis, to stress analysis, we have them all. Not to mention high frequency analysis for newest products in the industry, with smith chart and TDR impedance test, you are in control of the product specification. Our testing laboratory is also capable to assist you with certifications or qualification assessments.